Located on the Florida panhandle, Mexico Beach is a community on the edge of the Gulf of Mexico but miles from anything else. As you drive along scenic Highway 98, there are no high rises, nothing to block your view of sea oats and white sand. You may stop for a family of beachgoers crossing the road, but no traffic lights. Park between palm trees, and enjoy.

Our little town boasts a variety of hotels, rental houses and rv parks just right for a weekend, a week, or even longer. During your stay, take part in our swimming, kayaking, fishing, recreational diving, eco-tours or just relaxing. When it comes to suppertime, if you have not caught your own dinner, visit one of our many restaurants, either on the beach or across the street. When you are in Mexico Beach, you are always within walking distance of the water.

Thank you for your interest in Mexico Beach, Florida. On behalf of the businesses of Mexico Beach, welcome to our little city.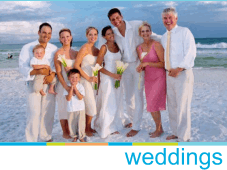 Couples find that the beaches are the perfect place to have an intimate wedding. The famous sunsets provide a picturesque background for an unforgettable wedding.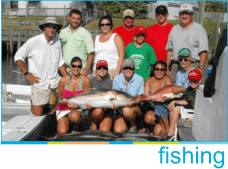 If you are looking for a premier spot to fish, we suggest dropping a line from the Mexico Beach Fishing Pier at 37th Street or from the Canal located at Mexico Beach Canal Park